The social model of disability says that disability is caused by the way society is organised, rather than by a person's impairment. 
We are a disabled people's user led organisation, working together to promote a vision of society where everybody with lived experience of disability, mental health support needs or health conditions can participate equally as full citizens.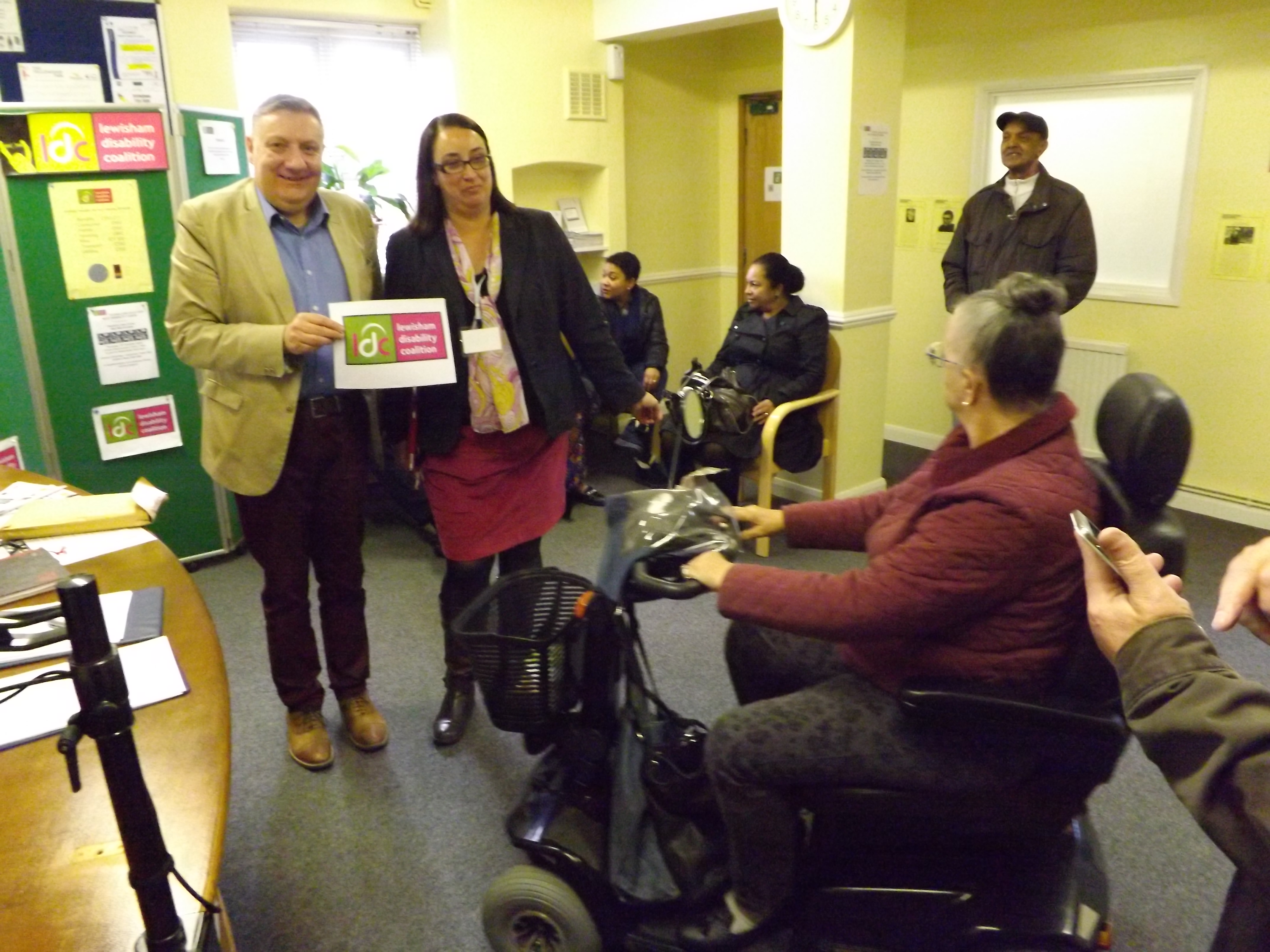 In May 2015 we moved to a new office in Bellingham – though of course we still have clients from all over Lewisham – the space is far more suited to our needs.  Since then we have increased the amount of work we do on local policy and advocating collectively on behalf of our members as well as direct casework.  We also do a lot more work with other organisations to improve their services and support for disabled people in Lewisham.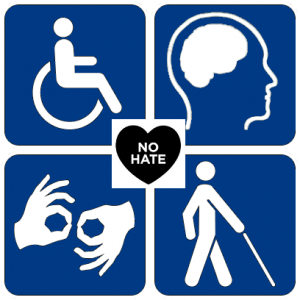 In 2015/16 we continued to promote the social model of disability, for example:
We facilitated disabled people's participation in council consultations;

We worked with the Beckenham Park redesign project, sending members out to work with the project manager to assess the plans and advise on access issues;

We did research into disabled people's experience of violence and harassment and have worked with the police and safeguarding to improve services as a result of our findings.
"The Disability Coalition have been one of the key partners for  Phoenix in delivering its annual events for residents. The Disability Coalition team have provided advice and support using  creative and informal technique, encouraging engagement with local residents that have a disability.  With the large numbers of residents that  attend  Phoenix Celebrating  Diversity Day and the  Phoenix festival, partnering with the disability coalition  team has provided an opportunity for residents and their  with a  disability and their families  to receive information and support whilst enjoying a fun event."

Darlene Martin, Head of Community Regeneration, Phoenix Community Housing